In India, marriage is the union of not just two people but also two families. And when we Indians have a wedding, we add all the colours, the drama, the glamour and love into evolving the wedding into a grand and memorable one.
source: matrimony.directory
Our country offers the luxury and beauty that one deserves when looking for an over-the-top, magnificent wedding. Destination wedding are super fancy, and we Indians love being all glammed up and fancy, right?
We want everything to be pretty impressive. So, here are 10 of the most impressive, beautiful and romantic wedding venues in India:
1. Rambaugh Palace
source: andBeyond
One of the most romantic venues in Jaipur, India, Rambaugh will make every couple fall in love all over again. It's beauty is just incomparable. It has always been a popular destination for a grand, royal wedding.
2. Taj Mahal Palace
source: Ramit.Batra Blog
The incredible architecture, marvellous views and a a number of luxurious amenities make this 260-year old Jaipur palace-turned-hotel a beautiful wedding destination. Getting married here would be a dream coming true for many couples.
3. Oberoi Udaivillas
source: Oberoi Hotels and Resorts
Remember that beautiful palace in Yeh Jawaani Hai Deewani where Kalki was getting married? Well, this is the one. The grand place we all witness in the hit movie that made us want to have our dream wedding there, is the Oberoi Udaivillas at Udaipur. Isn't it an exquisite beauty ?
4. Taj Lake Palace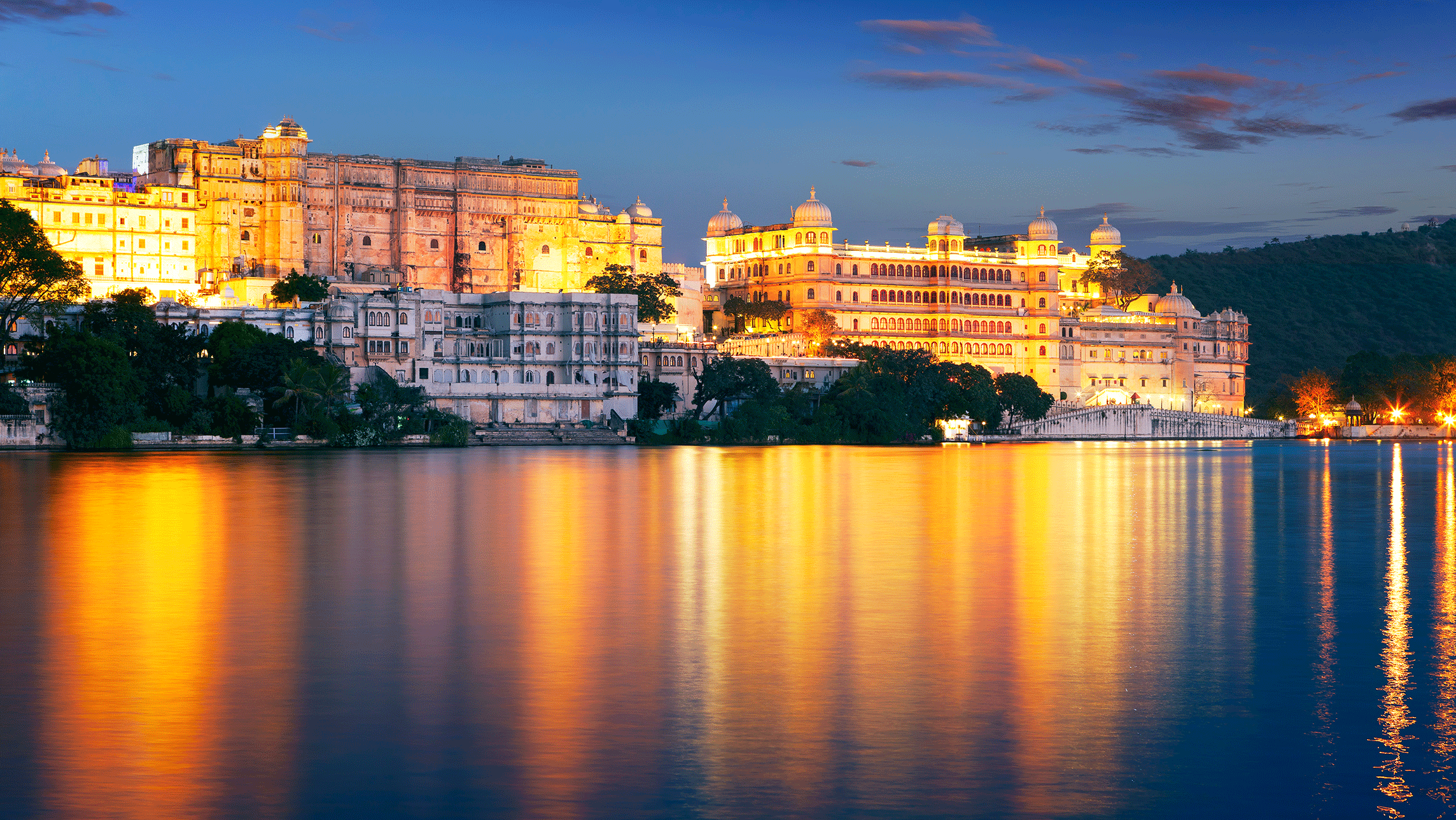 Taj Lake Palace at Udaipur is as magnificent and elegant as it names suggests it to be. It's Taj, what can we say? This grand palace is at the centre of one of Rajasthan's very famous lakes, Lake Pichola, hence the name of the palace.It's a wonderful sight to marvel at.
5. Fort Rajwada
source: Fort Rajwada
Want a royal, classy, and exceptionally beautiful wedding, this is the place for you. Fort Rajwada in Jaisalmer is definitely on every couples dream destination wedding venue lists. The intricate carving, the original hallways and balconies, the jalis that are as old as 450 years and the modern day luxuries will give you the best of both worlds.
6. Gajner Palace
source: Rajasthan For You
The grand Gajner Palace of Bikaner may not be the most known, but it is so damn beautiful that it would be hard not to tie the knot in this majestic palace. The hidden gem of Bikaner spills beauty through its sprawling lawns, distinctive terrace & balconies, and royal architecture.
7. Lallgarh Palace
source: go2India
This palace is a splendid one. Remember the royal palace in the movie Band Baaja Baarat where Ranveer and Anushka meet for a final project and perform the song Dum dum dum mast hai ? This is the glorious looking palace. It has mesmerized us all by its beauty.
8. Neemrana Fort Palace
source: 
ericacamilleproductions.com
This beautiful 15th-century fort is on the Delhi-Jaipur highway in Alwar, Rajasthan is an exotic venue for weddings in India. Atop on the hills of Aravallis this grand palace sits and ensures a spectacular view, majestic interiors, awe-inspiring architecture and modern luxuries.
9. Taj Falaknuma Palace
source: 
bhagyanagartourismguide
This another Taj Group creation in Hyderabad is truly beautiful and wins hearts with its architecture and sheer elegance. One would surely love to get married at a palace like this.
10. Umaid Bhavan
source: W-DOG.NET
Umaid Bhavan in Jodhpur will light up the night for the bride and groom so much more. This beauty of 26 acres has lush gardens, exotic murals, golden-hued sandstone structure and lavish interiors. This is definitely a place that stands out in the list of most beautiful and romantic wedding venues in India.
Wedding are times of joy and beauty. Add more beauty to your wedding by tying the knot at one of these extravagant venues.