Dharamshala is the second winter capital of Himachal Pradesh, and this hill station is one that even Dalai Lama couldn't resist. Rejuvenating among the serene nature, finding peace in the monasteries, and adventuring about in the hills.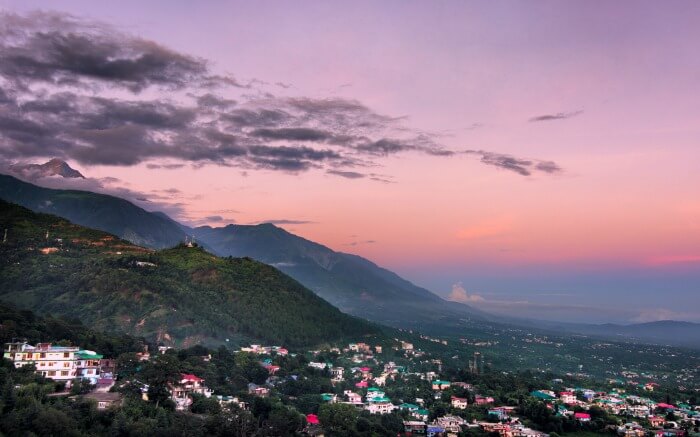 If you haven't experienced the beauty and serenity of this place, here's all you need to know to plan your trip to this calming place in the north of India.
Why is it the most perfect and ideal place for a getaway?
i) No matter what the season, Dharamshala welcomes you with its cold breeze and plenty of greenery. The scenery looks mesmerizing in every season.
ii) It is an ideal place for adventurers, nature lovers, peace seekers, group of friends, honeymooning couples, religious tourists, and family vacations. There is a little something for everyone.
iii) Its close proximity to urban cities, Chandigarh and Delhi.
Places to see on your trip to Dharamshala
Dharamshala is also known as the Land of Llamas. It is this beautiful northern state that the great Dalai Lama calls home. In the sounds of the waterfalls and the silence of the monasteries, you will find yourself.
Namgyal Monastery – Namgyal Monastery is regarded among the top attractions of Dharamshala. It accommodates around 200 monks.
Bhagsunag Waterfall – Gushing down to the Bhagsunag Temple, the waterfall is a delight to sit adjacent to. The stream descends from a height of 20 meters, and is surrounded by lush vegetation.
St. John in the Wilderness Church – This famous Anglican church in Dharamshala was built back in the year 1852. As the name suggests, the archaeological neo-Gothic area is caressed by wilderness; Deodar woods, to be accurate.
You can glance these 10 Fascinating Places To Visit In Dharamshala and select the place that you know you will enjoy being in.
Thrilling things to do in Dharamshala
If you are looking for tranquility, amidst the tea gardens and the peaks, you will find it.
Camping – This is one of most famous activities in Dharamshala. Camp Lungta, and MadTrek Adventures are perfect for stay.
Trekking – Trails around Dharamashala are good for trekking. The famous trek from Mcleodganj to Triund is one to go for.
Yoga – The Himalayas, the mist in the air, and the birds chirping create a completely enchanting aura for Yoga and meditation. Dharmshala is the ideal place for meditation.
Where to stay in Dharamshala
The places in Dharamshala are fairly priced and it covers most of the amenities.You can find a decent room in a price range of INR 1,000 to INR 3,000 in this town. There are not just hotels and resorts here, but also guesthouses and homestays.
Best places to stay in Dharamshala: Mcleodganj Homestay, Turkish Cottage Mcleodganj, Pink House, and Surbhi Guesthouse.
What and where to eat?
Famous hill station cafes to fancy restaurants, Dharamshala has it all. Pahadi and Tibetian cuisine are definitely the ones to get a taste of.
Apart fro these, nany pan-Indian and international cuisines are seen here too. You can also relish Italian, South Indian, North Indian and Continental dishes in almost all restaurants in Dharamshala.
Best places to eat in Dharamshala: Black Magic, Namgyal Cafe, Shiva Cafe, and Illiterati are some of the best eateries in Dharamshala.
Best time to visit Dharamshala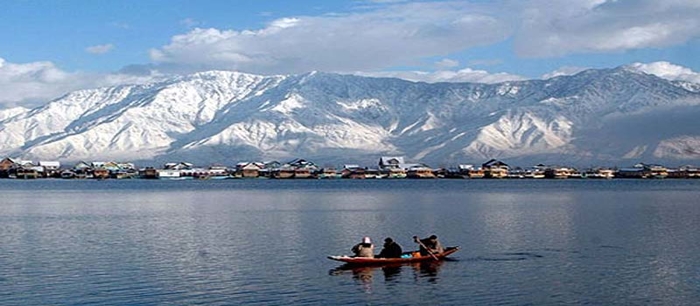 Thanks to its pleasurable weather around the year, anytime is the best time to visit Dharamshala!
Summer : With the temperature ranging between 20 to 35 degrees, it is the perfect escape from the scorching heat of all other places.
Monsoon :  A little chilly weather, with hints of mist around, the rains might dance between moderate to heavy. But, it is just beautiful out there.
Winter : In the chilly weather of Dharamshala during the winters, one can experience snowfall in Upper Dharamsala area as well as Triund.
So, go ahead, pamper yourself in this majestic place.